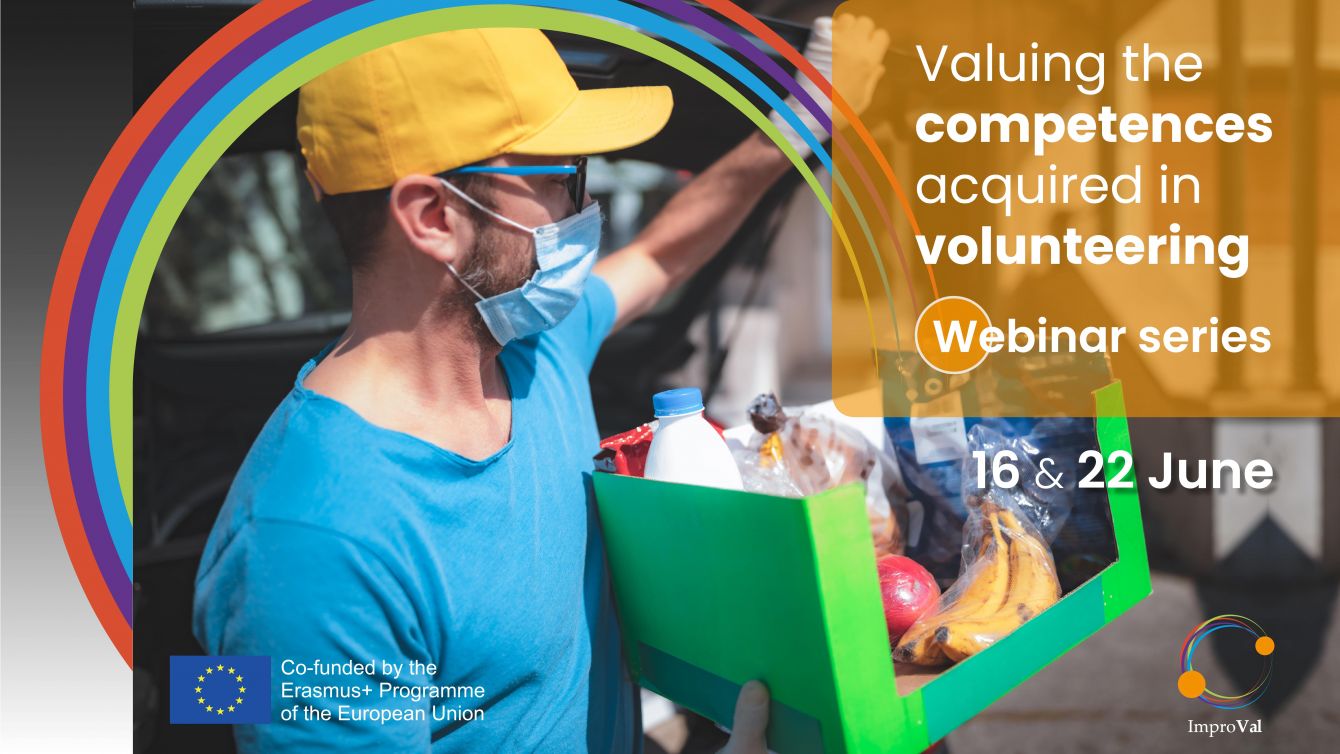 ImproVal partners invites you to a series of three webinars on the topic of learning new skills in volunteering and validation of non-formal and informal learning (VNFIL).
Volunteers develop competences through their experience that are essential for their personal and professional development. Volunteering is one of the various environments where non-formal and informal learning happens, hence it is crucial to support volunteers in valuing the competences that they acquire. The health and economic crisis calls for more transversal skills, adaptability, problem solving, sense of initiative, and online group facilitation. In the current context, those skill sets are put into test to cope with new challenges (lock down, social distancing, slowdown of economic and social activities, travel restrictions). What are the lessons learned that we can use in our daily work to improve competence development and validation in volunteering?
Webinar 1: Volunteering in time of crisis: what lessons learned?
>>> 16 June – 10.30-11.30
Webinar 2: Discussion on European initiatives for VNFIL in volunteering
>>> 16 June – 11.45-13.00
Webinar 3: VNFIL policies and volunteering: what can policy-makers do?
>>> 22 June – 15.30-16.30
The Webinars will take place on Zoom. Registrations are compulsory. Following your registration, you will be sent the Zoom link to access the Webinars.